Alive & Well Yoga Retreat
Nosara, Costa Rica || February 18-24, 2024
Shake off the winter blues and amplify your wellbeing with a 7 day, 6 night all-inclusive Yoga Retreat in Nosara, Costa Rica!
Warm sunshine, daily yoga, tropical air, nourishing foods, ocean waves, adventure. This is what your spirit needs to defrost and feel GOOD after a long, dark winter.
And it's in the PERFECT place. The Nosara region is a renowned destination cherished by surfers, yogis, families, and nature enthusiasts alike, known for its beaches, jungles, and inclusive multicultural community.
Nestled within the Nicoya Peninsula, one of the world's five Blue Zones where some people thrive beyond 100 years, Nosara offers the perfect blend of tranquility, natural beauty, sustainable living, clean air and water, abundant fresh food, and a profound sense of wellbeing.
Retreat Offerings:
Daily Morning Yoga:

 Get your energy flowing with vinyasa and kundalini yoga classes.

Evening Breathwork and Meditation: Find stillness with guided breathwork and meditation classes. 
Full Moon Ceremony:

 

Connect with the magic of the moon with a

 lunar ritual in the sacred Earth Temple. 

 

Beach Trips:

Soak up some sun (and catch some waves!) on the beautiful pacific coast of Costa Rica. 

Farm to Table Nourishment:

 Enjoy amazing food grown and prepared with love right on the Tierramor property.

Magical Lodgings: Wake up every day on

 500 acres nestled in the lush mountains of Nosara, Costa Rica. 
Accomodations & Rates
We'll be staying at Tierramor, a sprawling 500 acre ecovillage in the lush, rolling hills of Costa Rica. At Tierramor they practice permaculture and grow most of the food we'll be eating on their land. Tierramor is a beacon of intentional living and creativity. They've partnered with talented artists, regenerative experts, visionaries and friends across the globe to bring their vision to life.
Guest lodging includes private, shared or dorm-style cabins and glamping tents that are newly built, eco-friendly and fully furnished.
Types of Rooms:
King Room (one bed) includes net balcony!
Glamping Tent (one or two beds)
Double Room (two beds)
Quad Room (four beds)
Each cabin has breathtaking views of the lush hills of Guanacaste and provides an opportunity to witness extraordinary sunsets. All accommodations have access to individual outdoor showers & shared bathroom space.
How Much Does It Cost?
This 7 day, 6 night all-inclusive yoga retreat in Costa Rica costs just $1,995 to attend. 
If you'd prefer a private room, the rate is $2500, plus cost of meals ($275) if you're bringing a guest.
Your payment includes your lodging, meals, all classes/workshops, and some additional activities.
Airfare & transport to and from airport not included. 
Sign Up for the Alive & Well Retreat
February 18-24, 2024 || Nosara, Costa Rica
To save your spot, you simply need to place a $500 non-refundable deposit. Remaining payments can be made in installments if you wish!
Sign Up Now
Sarah Wingert
Sarah is a Kundalini & Vinyasa Yoga Teacher and Professional Astrologer. She's passionate about helping people discover their joy and creative potential through the practices of yoga, the rhythms of nature and the soul's blueprint provided by astrology.
Sarah has been practicing yoga since 2008 and teaching since 2016 and has two 200 hour yoga teacher certifications under her belt. She leads bi-monthly lunar rituals, offers yoga workshops, mentors yoga students privately and provides birth chart and transit readings to astrology clients. Sarah is based in the Philadelphia area.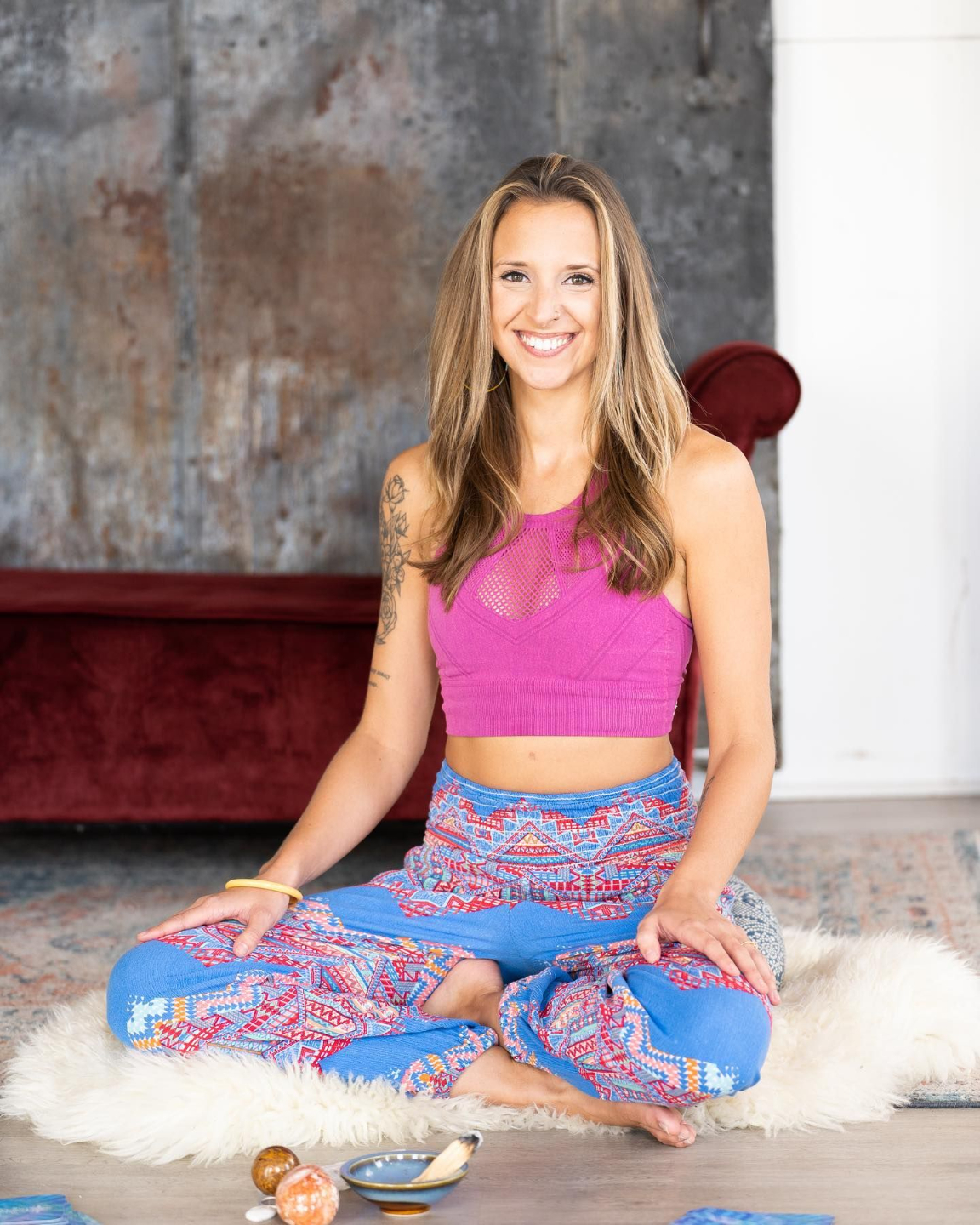 Frequently Asked Questions
If you don't see your question answered here, please email Sarah at [email protected]
What is the nearest airport to Nosara?
What is the weather like in Nosara in February?
Can you drink the water in Costa Rica?
I can't stay for the full 7 days. Can I still come?